You all know the Unitary Plan was transformation and it responded to a real need – a lack of available land and housing supply.  It did this not by the Hamilton method of development – that is sprawl as far as the eye can see but by strategically going up and deleting the density controls in the three main residential zones, thus creating more land or more houses/Ha.
In short, the Unitary plan will achieve the goal of having provision for 400,000 news houses over the next 35 years.  Yes, there will be debate over the roll out and cost of infrastructure in the Future Urban zones.  We are seeing this in Warkworth North with a 99 Hectare private plan change being challenged by Auckland Council itself.  Not on the merits but that they should be in charge.   I am sure it will be approved, with Council input as to outcome and roll out.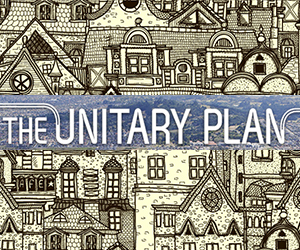 Image source: guc.co.nz
RESOURCE CONSENT HEAVEN
We are seeing consents being approved in the Mixed housing suburban and urban zones with densities of 1 house per 120m2 becoming normal in lower value areas.  The density and size of unit reflects the price point demand of the buyers, but each development has had thought as to how people live. Examples of this are pedestrian pathways, sun seeking outdoor areas, and coordination of parking areas away from street fronts.  Good outcomes all around.  The densities are higher than we thought would occur, but what the zones allow for is choice and flexibility and not all of the units will be 65m2 tow bedroom terraces and not all of them will be 250m2 five-bedroom family homes.
THE THAB ZONE
Turning to the Terrace House and Apartment zone which allows for 16, 5 level apartment buildings, we are seeing less of the maximisation and more of a site by site, market driven, optimisation.  That is building to the maximum may not be the profitable or it may not be what the market is after.  However, that does not mean we are not getting more intensive developments.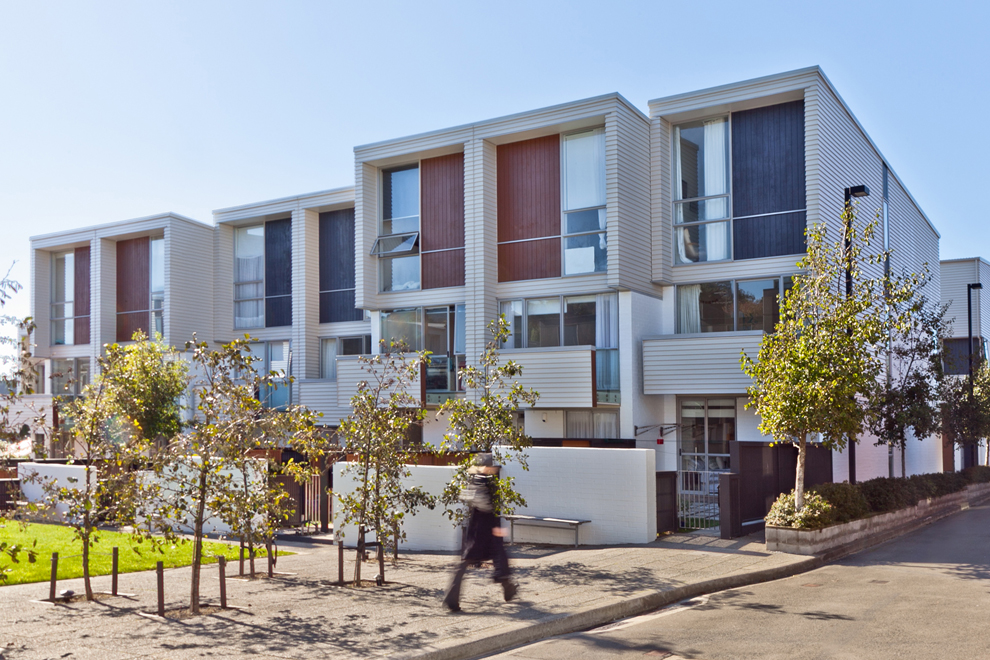 Image source: aucklanddesignmanual.co.nz
The Department of Internal Affairs defines residential high density as between 125-250 houses per hectare.  Now most of us would think that would require an apartment development to achieve that kind of density.  However, we are now involved with terrace house developments where we are achieving the 125 houses per hectare outcome.
Just because you have a rule in a plan which becomes a Council desire – that is a mantra where THAB zone means 5 level apartments, it does not mean the market – the people who have a choice and a budget will agree.   But if we can achieve higher densities in this zone and the other residential zones, then we are achieving the overarching Unitary plan goal and solving the housing crisis.
The bigger issue the Council should concern itself with is staff inconsistently applying rules and their own personal agendas.  This creates uncertainty to a developer who will fall back to what is easily consent-able, rather than having a fight with a power-hungry pen pusher.
PHIL TWYFORD THE UN IS CALLING YOU – THE OPPORTUNITY OF A LIFETIME
Which brings me to Phil Twyford.  We now by law have some new agency which will be able to issue its own consents and decide what it thinks is right.   This will be the same shambles that Kiwibuild has been and the roll out of the housing by a government department that could not build an IKEA bookshelf without 60 meetings with 200 people.  The waste of money and time is breath-taking.  Trust me – the Unitary plan is working and can provide the housing we need.
Phil – get on with providing the infrastructure we need to make the housing happen, get on with facilitating private enterprise like what happened in Glen Innes with creating communities.    It is folly for the Government to be the builder, designer and developer.
Council get on with providing clear guidance to staff on consistent advice and keep a tally on the number of houses being built in each zone.  We may not get 5 level apartments on every THAB site, but who would have thought we would get 1 house per 120m2 in a mixed housing suburban zone.
Long Live the Unitary Plan – it should be rolled out to every City in NZ.
Hamish Firth
Planner
/wp-content/uploads/2014/08/logo.png
0
0
Hamish
/wp-content/uploads/2014/08/logo.png
Hamish
2019-08-08 01:19:41
2019-08-08 01:19:41
Viva the Unitary Plan - Bugger off Phil Twyford